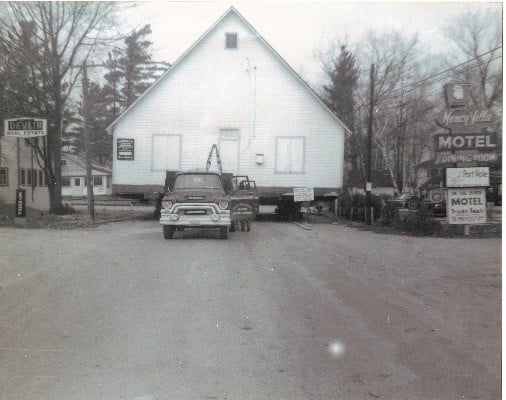 The "Community Church" (a Protestant inter-denominational summer House of Worship) built in 1922, is seen here in 1964 relocating from its original site at the mouth of the Nottawasaga River to its current location at 208 Mosley St in Wasaga Beach.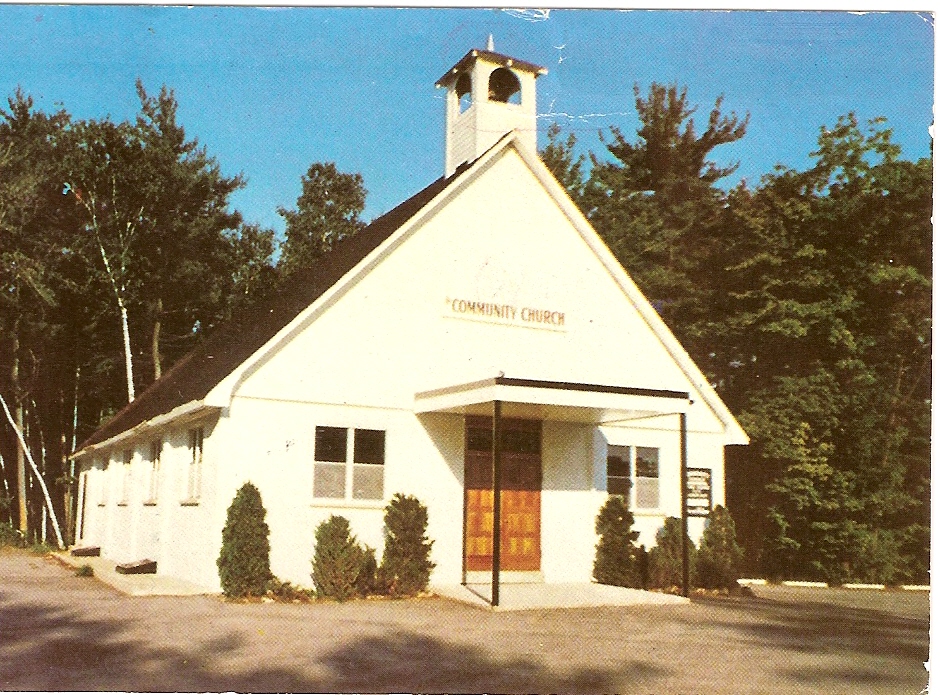 The "Community Church" in the 1960's – 70's at 208 Mosley St., after a major 1965 fire, but before wheelchair accessibility.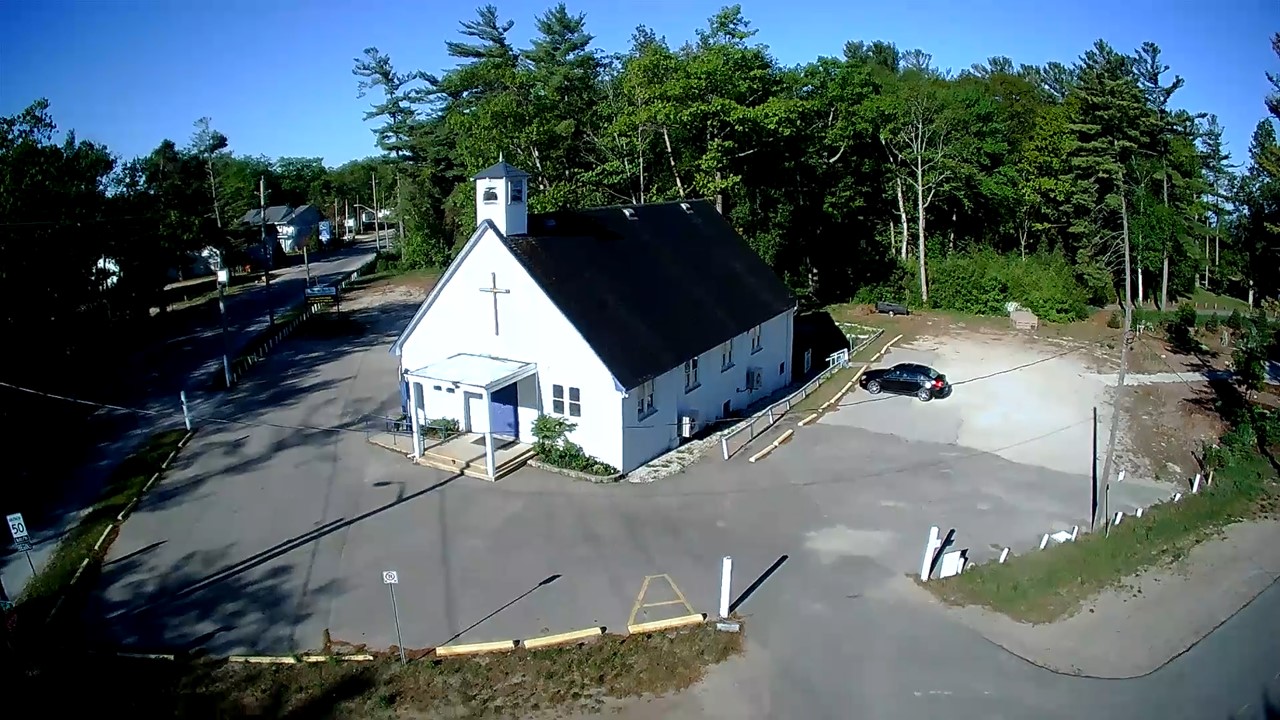 A current (2022) aerial photo of the church, now known as the "Wasaga Beach Community Presbyterian Church" since establishment in 1997 (with wheelchair accessibility).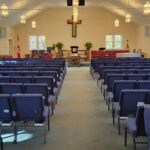 Our Sanctuary – 2022 
Our Garden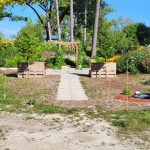 Our Serenity Garden, located in the back of the Church (2022 photo).  The garden was an idea put forth by the late Terry Dunsmore, a member of our Congregation.  Each Summer, a group of dedicated volunteers from the Congregation plant and maintain various flowers, trees, and shrub, providing a quiet and beautiful place for the community to visit and enjoy the peace and serenity the garden offers.  We have even held worship services here during the summer months!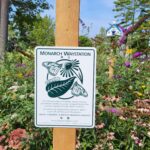 In 2022, our garden was recognized by the organization "Monarch Watch" as a waystation for the monarch butterfly. This site is a busy stopover for the monarch butterflies during the migration season, and a marvel to watch!
A n
ew addition to our church garden……A book library!
Thank you to George Hollema!