All contacts listed below can be reached at the telephone numbers/email addresses listed below, or through the Church Office:
TELEPHONE: 705-429-1461
E-MAIL: WBPresbyterian@gmail.com
 ____________________________________________________________
Minister: Rev. Barry Doner
– Sunday Service and Pastoral Care
Tel: 705-429-1461 (Church Office)
Tel: 705-429-9963 (Home)
Clerk of Session: Janice Palmer
Music Ministry:
Music Director – Ruth Currie
Tel. 705- 429-8891
Chair, Board of Managers: Dallas Stinson (acting)
Church Bulletin Announcements: Ruth Currie, Church Secretary (See Note* below)
Tel: 705-429-8891
Note* – Announcements must be received by Ruth before noon each Wednesday for following Sunday publication.
Congregational Life Secretary: Marilyn Schneider
Website & IT Admin, Media Production:  David Williams

---
Social Media Links:
Find us on Facebook (Click on the image)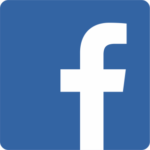 Our YouTube Channel: https://youtube.com/@wbcpc
Updated February 3rd, 2023